We have a production workshop with 10000 square meter and 60 workers.Our main advantage is to produce solid wood tables and chairs for residential house and commercial occasion such as restaurant&cafe ,hotel and club.
Warehouse&Stock
We have a 2000 square meter warhouse to store the material, half finished products and finished products.As we know that restaurant projects generally need products urgently,we have stock for most of our products.For top best selling, we have stock for finished products.Take butterfly chair as example, we have 500 pieces finished products stock.But for the finished products,there are only two colors, one is original wood color and walnut color for choice.For such items, we can delivery products within 1 days.And for most products, we have half finished products stock.Take the Wishbone chair as example,after receiving customer deposit, we can quickly paint the wood frame according to customer's color and then add upholstery to the wood frame, generally we can delivery products within 3-7 days to delivery the goods.Then for some items which is for niche market,we just have material stock.Such items, we can delivery products within 15 days.If customers want to custom products according to the drawing or photo, if quantity is big enough, we also can do.Depend on the quantity, our delivery time is generally 30-40 days because we need make one sample for customer to confirm before mass production.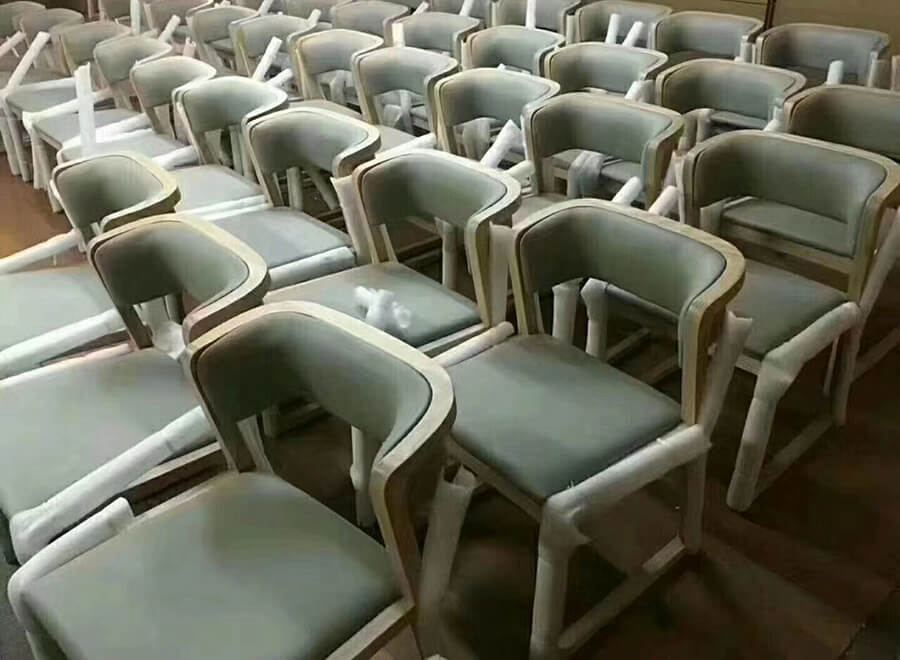 Machine
To accellerate the production process, we buy many good machine.Our main products are solid wood, but sometimes, for dining table,some customers don't want solid wood, they prefer plywood?MDF with wood veneer.If we ask other factory to handle Edge Banding for us, it will waste a lot of time and easy to be damaged during transportation from other factory to our factory.The fact proves that it really brings great convenience to us and improve the production efficiency.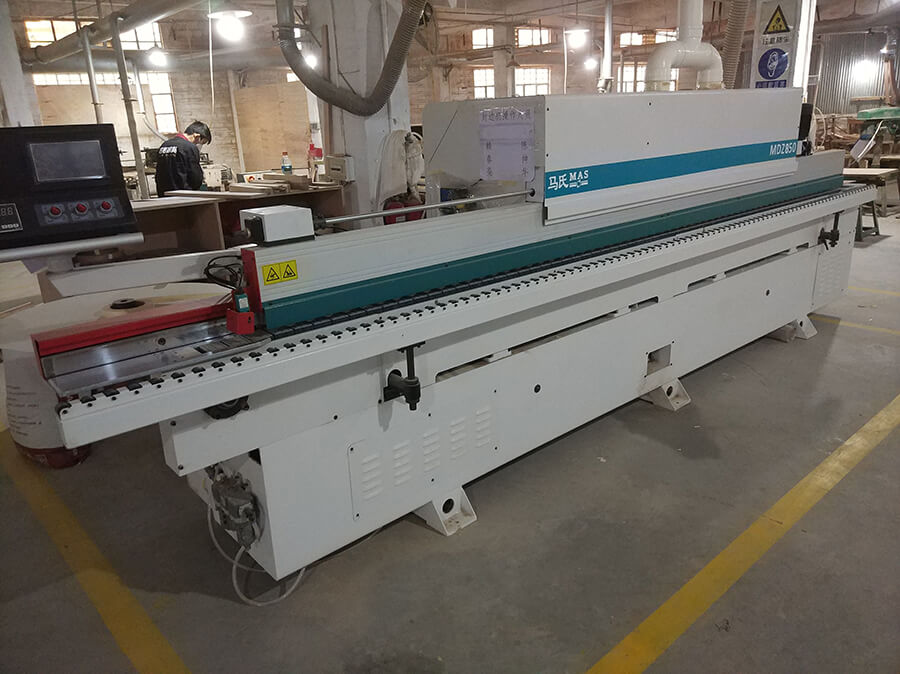 Besides this edge banding machine, we also buy one mortise and tenon machine.This is very important for solid wood furniture factory.For our solid wood table and chairs, many parts need mortise and tenon.In the past, for small quanity, we did it by hand, it is very low efficiency and quality is not so good because it is not standard.For big order, we send wood to other factory to handle it, but problem is that we can not control the time and sometimes can not satisfy the delivery time that customers request.The mortise and tenon machine makes us update the quality with a more fast production speed.