The Introduction of Designer Grant Featherston
Our Admin
2018-02-01
2197
Grant Featherston,the famous furniture designer in Australia, was born in Geelong Victoria. Self-taught.Before he joined the army,he designed lighting and glass panels. After finishing the army,he returend to Melbourne and designed his first works,the famous plywood shell contour chair in 1951.His showroom was opened in 1956, and in 1957 he began to work for Aristoc Industries for 13 years.
As the foudation member of Australia Society of Designerss for the industry,Grant is the forerunner of the Design Institute of Australia. He won a lot of design awards and has a lot of designers which are disaplayed in the collections of National and State galleries and museums.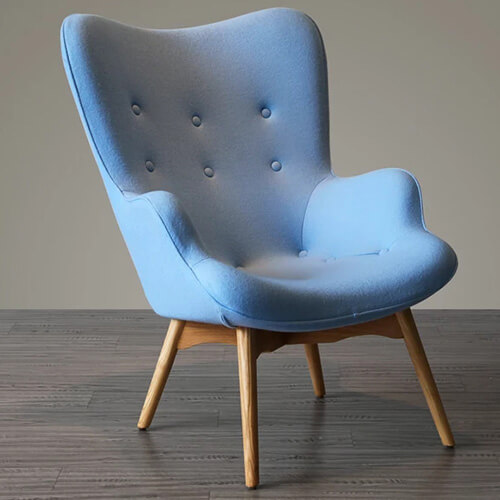 Mary Featherston,wife of Grant was born in Britain Surrey and came to Australia in 1953. She was trained in Interior Design at RMIT. In 1965 she married with Grant and work together with Grant Featherston – a partnership that lasted the whole life of Grant.During that thirty years period,they did a lot of projects in a lot of areas including furniture design,exhibition design and graphics design.But they have different focuses: furniture projects were mainly designed by Grant and Mary was in charge of or learning projects. Their main cases included included the fit-out of the National Gallery of Victoria (1966-68), furniture ranges for Aristoc Industries, Uniroyal /Bridgestone and the Children's Museum of Victoria (1984 – 92).