Ib Kofod-Larsen Elizabeth Easy Chairs and Its Replicas
Our Admin
2018-02-01
4656
In Ib Kofod-Larsen whole life, he designed a lot of amr chairs.But the most famous one is undoubtedly the Elizabeth chair produce in 1956 by Christensen&Larsen Denmark with the code Model U56.
Originally it was made by teak and leather and then was made by oak and leather.This classic chair has become the items collected by museum as the Midcentury design. Even many persons are dreaming of collecting this chair made at that time.This chair do looks graceful.The carved oak/teak frame runs all the way from the front pointy front via the legs to the rear. Upholstered in red or vintage leather, with a very comfortable loose cushion. Since it was purchased by Queen Elizabeth II and Prince Philip during their visit to Copenhagen in 1958, it is also called the "Elizabeth Chair."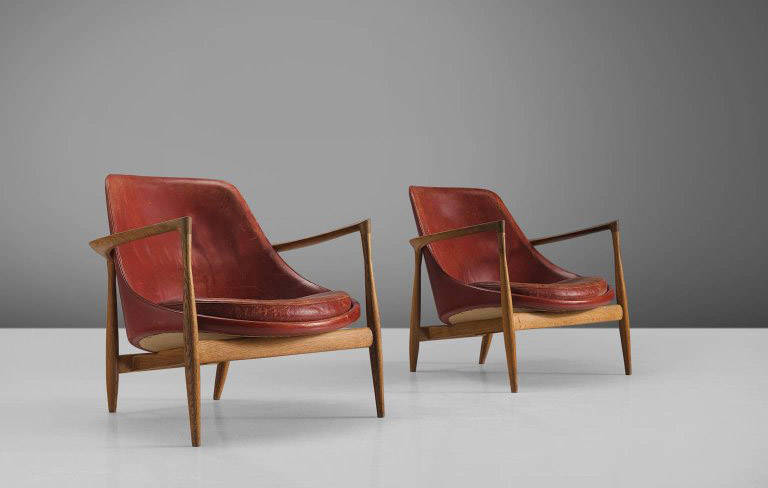 Since the Elizabeth chair come to the world, it become very popular worldwide.Many Germany furniture factories and China furniture factories began to make reproduction for this armchair.Here I will introduce some successful design based on this chair.
1.The replica made by Germany Furniture company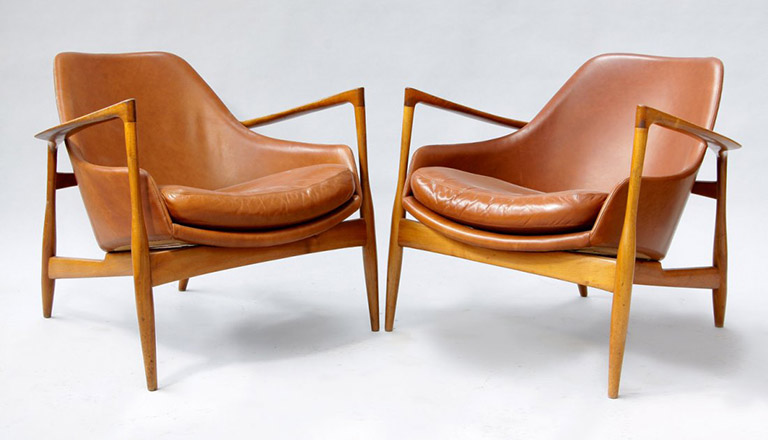 You can find that there are several changes on this easy chairs.For the solid wood frame, there are several changes.First is the armrest shape,the rear parf of the armrest becomes thin suddently.The biggest difference for the wood frame is that this Germany version add one wood bar behind the upholstery to suppor the backrest while the original one has no this bar and screw is used to fix the armrest and the upholstery.To reduce the difficulty, the upholstery seat part is also changed.By doing so, the production will become easier than the original one,but the sense of whole is not so strong
2.The replica made by China furniture factory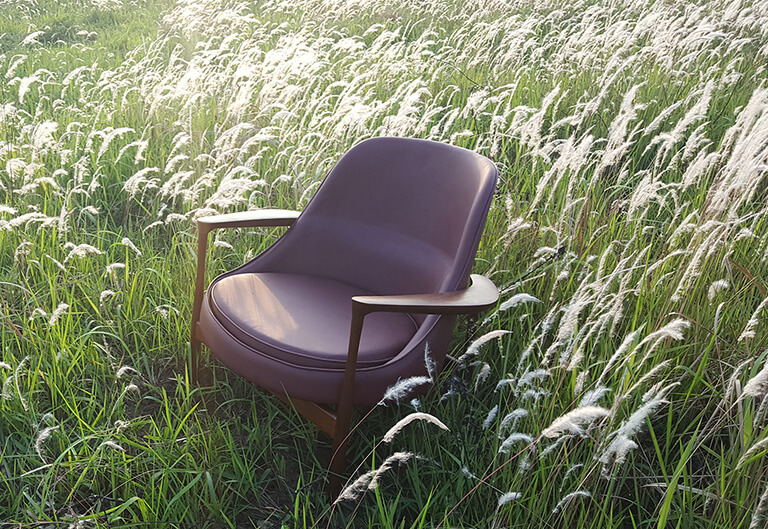 For this armchair made by China furniture factory,also there are some changes.First for the wood frame,it is almost same as the original one,but is is made walnut insteaf oak or teak.For the upholstery, you can find the the front seat part is thicker than the original one.The most biggest difference is the ridge on the backrest.The ridge provide greater comfort to human back makes it unique compared with the original one.But on the other hand, because of this ridge, it is very difficult for technician to make it.Even a little carelessness,there will some bubble after some time.
On the whole, each version has its own features.It is up to consumers to decide which one is apt to their house or offcice.