Ib Kofod-Larsen And Elizabeth Chair made in China
Our Admin
2018-02-01
2264
In 1921 world famous Furniture designer Ib Kofod-Larsen was born in Denmark and then he chose design major when he entered into Danish Royal Academy in Copenhagen.He designed a lot of items during the study in the univeristy and in 1948, he won the Holmegaard glass competition as well as an annual award from the Danish Cabinetmakers Guild. The latter drew the attention of Danish furniture manufacturer Faarup Møbelfabrik, and Kofod-Larsen continued to design some of his most beautiful works for the enterprise, including his rosewood Model 66 sideboard, during the 1950s. He also created some furniture for several other top best mid-century manufacturers, both at home and abroad, including High Wycombe, Christensen & Larsen, Carlo Gahrn, Bovenkamp, Petersens, and Fredericia Furniture.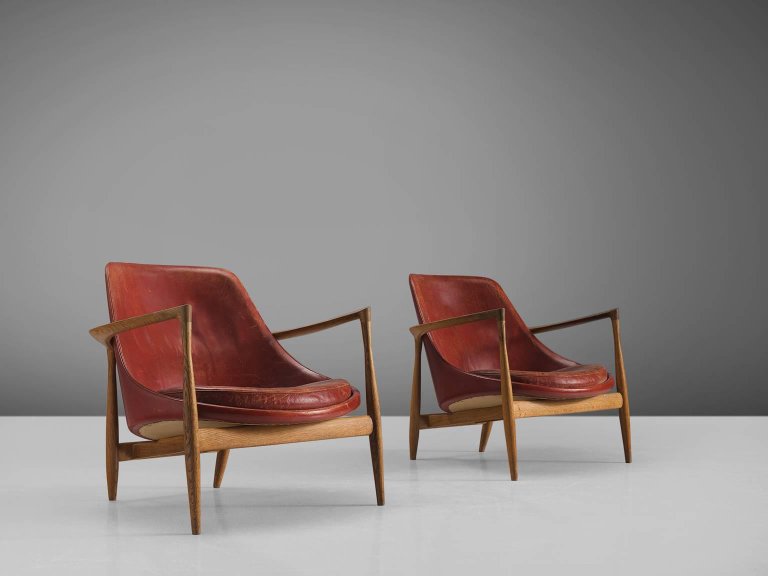 After becoming the well-know designer for Scandinavia furniture ,Kofod-Larsen frequently deisgned and make furniture with gorgeous woods, such as teak and rosewood, as well high end leathers. Clean,simple and sculptural lines are the main character of much of his work. Famous designs include the U-56 or Elizabeth Chair (1956), composed of a light teak frame and upholstered leather that was said to have been named for England's Queen Elizabeth II after she bought a pair during a visit to Denmark in 1958; as well as the airy and modern Penguin chair (1953). The latter (sometimes referred to as the Shell) features a curved back that embraces the sitter,that furnishes the sitter with comfort and safety and was originally manufactured by Petersens in Denmark. It went on to also be great successful with the Selig company, which imported and sold large quantity of copies in various iterations (settees, dining chairs, and more in various woods ,fabric or leather) in the U.S. market starting in the 1950s. Kofod-Larsen's striking teak and leather-upholstered Sälen (or Seal) easy chairs for OPE (also 1950s) have become increasingly popular on the vintage market in recent years.
In 2003, Kofod-Larsen dired when he was 83 years old.Today, the designer's works have become very popular worldwide. in large part due to Kofod-Larsen's talent for innovating the design and choosing righe material.
From 2015,Scandinavia furniture suddently become very popular in China market,so many China solid wood furniture factories began to transferred into Scandinavia furniture factory producing nordic furniture replica such as Hans-Wegner's Wishbone Chair,Cown Horn Chair,The Chair and so on.